Acadia Entrepreneurship Centre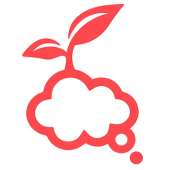 AEC has been developing and delivering workshops for business professionals, entrepreneurs, and not-for-profits for over 25 years. AEC continues to innovate and develop new and relevant programs for today's business professional.
Rural Innovation Centre
The Rural Innovation Centre (RIC) supports entrepreneurs and businesses in the Annapolis Valley and on the South Shore by providing training, advisory and consulting services to small businesses, government and not-for-profit organizations. The Rural Innovation Centre is an incubator for start up companies to access working space and support, networking events, mentors and connect to Acadia faculty and facilities.
Launchbox
Launchbox is the centre for student entrepreneurs, located on the 4th floor of Patterson Hall at Acadia University. We support students in their entrepreneurial pursuits by providing free programming, networking, access to mentors, and other entrepreneurs, working space and competitions.