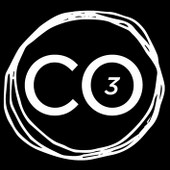 CO3 is a fresh bew co-working space for freelancers, entrepreneurs and independents.
CO3 Is a concept created by ​Andrew Button , a social entrepreneur based in Bridgewater, Nova Scotia.
"The mission is to create a space that further cultivates rural Nova Scotia's freelance economy."
Through the success of his own company Mashup Lab and other social ventures ​he's discovered a lot of hidden talent in the Maritimes which he feels needs more room to grow.
As a member of the The HUB South Shore himself, he knows the value of working with entrepreneurial spirited individuals and the impact it makes on self-confidence, motivation and forward thinking.