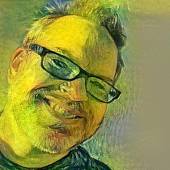 Keith got his first glimpse of HTML with NCSA's Mosaic browser in 1994. A few "View Sources" later and he was hooked.
Soon after, he got his first web job as Webmaster for the Arizona Daily Wildcat. Over the years, Keith has worked for several newspapers and Fortune 500 companies including Coca Cola and Aflac insurance. He has been the Webmaster for North America's premiere training provider CED Solutions for over 15 years.
Keith has been fortunate to be able to combine the connectivity of the web with his love of travel. During his travels, he met a lovely Canadian who convinced him to move to Canada and get married. He lives in Nova Scotia with his wife and young son.